FREE Personal Budget Spreadsheet
This Personal Budget Spreadsheet will let you manage you personal and family budget better.
Here is a screen shot that will give you a better idea that what you need to do and how this free budget spreadsheet can help you.
This calculator is built in Microsoft Excel worksheet. You need to have Microsoft Excel 2000-2010 and Microsoft Windows to use it. You may be able to use the calculator with other applications that can open and read XLS spreadsheets, but this has not been tested.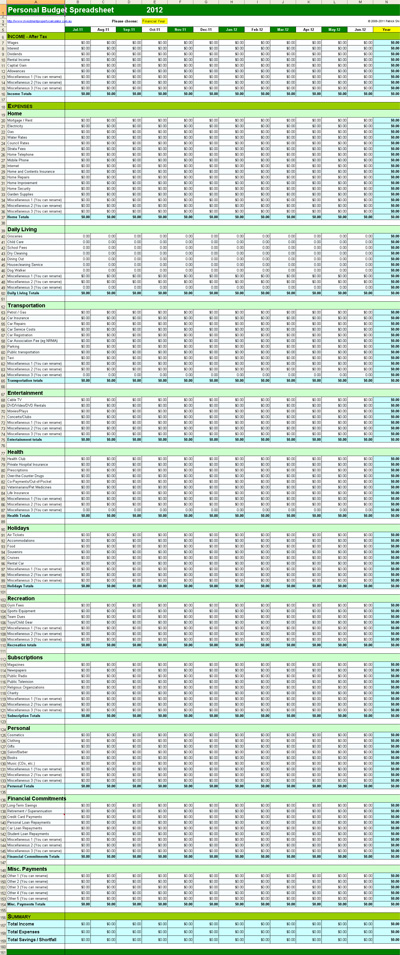 View full size image of FREE Personal Budget Spreadsheet
Cost
$0.00 (FREE) - Personal Use
$44.99 - Commercial Use

File Type
.xlsx - Excel Spreadsheet

File Size
~58KB

Required
Microsoft Excel® 2002(XP), 2003, 2007